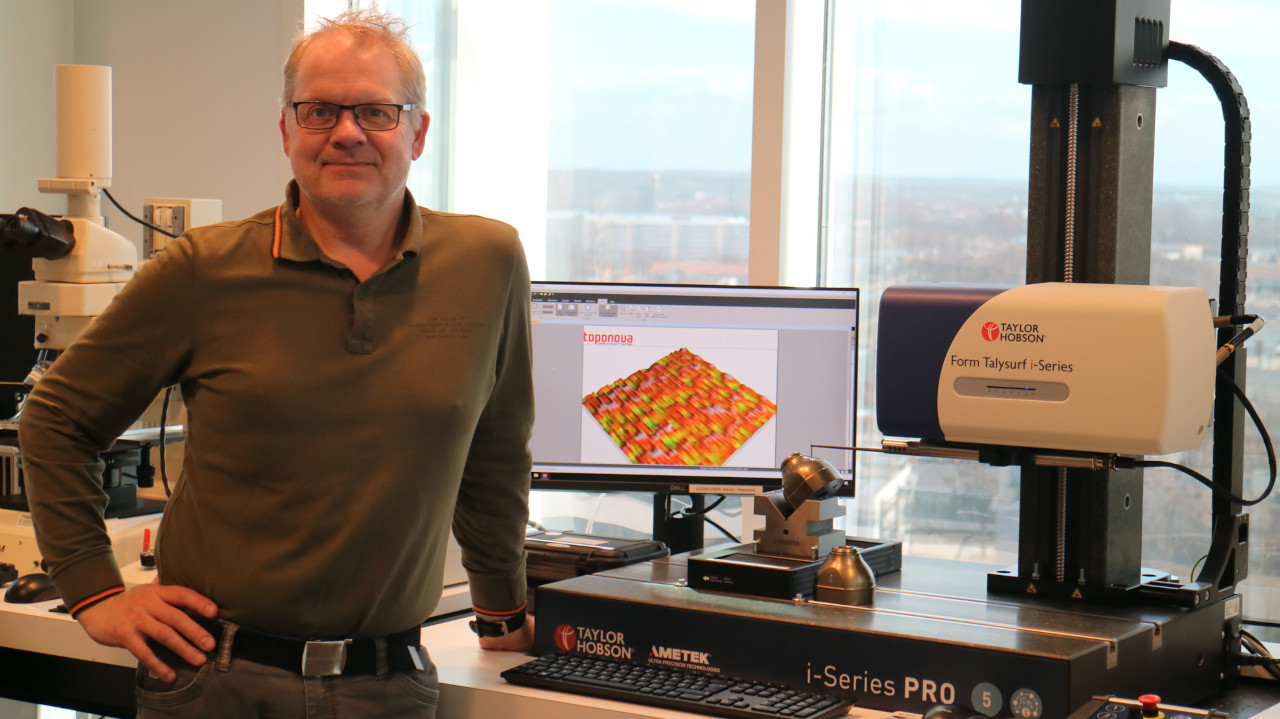 21 апреля 2021
Toponova (First Applied Surface Quality Center, Sweden) welcome their first Form Talysurf® i-series Pro. This new family member will significantly improve their capability to develop new methods to specify and control surface quality.
"Form Talysurf i-series Pro gives us the perfect tool for accurate surface texture measurements on manufactured parts where surface texture is a critical factor. The possibility to do both a real (3D) and profile measurements is a great combination to visualize and understand what characterises functional surfaces." Said Stefan, Surface texture metrology expert at Toponova, "Actually there are different options for the probe range makes measurements on curved surfaces easy and form deviations can be analysed. The Metrology 4 software is easy and logic to work with, making learning curve flat and time to result short".
Today surface quality is a critical factor to many manufacturing companies with outsourced manufacturing. Choosing the wrong specification could cause poor measurement results and cost longer lead time. The Form Talysurf® i-Series PRO is a range of high accuracy instruments capable of simultaneous surface finish and contour measurement. It can provide reliable measurement results for customers.
"The integration of latest ISO filter and parameters are a must to report surface texture results according to ISO GPS standards." Said Stefan. "This provides measurement confidence, and you will know you can give the reliable data for your customers".
Form Talysurf® i-Series PRO Range

The Form Talysurf® i-Series PRO Range is designed for fast, accurate measurement of cylinder heads and blocks, gears, sheet metal, semi-conductors and many other applications. It is capable of simultaneous surface finish and contour measurement machine. The i-Series pro range is powered by the most advanced software 'Metrology 4.0'. Metrology 4.0 software is easy to use with an intuitive user-interface, virtual display and real time control.
Meeting the ever increasing demands of next-generation technologies - Applications
Cylinder blocks and heads - form, surface finish and angle
Crankshafts and camshafts - geometry and surface finish, form
Sheet metal - Evaluation of coated and uncoated
Gears - surface finish
About Toponova
Toponova First Applied Surface Quality Center provides complete solutions to specify and control functional surfaces. They offer consultancy services, quality control reports and competence development programs. Toponova have been involved in more than 2300 surface quality projects to more 200 companies since 1994.
Website: https://www.toponova.se
About Promet Precision
Promet Precison is our partner based in Sweden and supplies measuring equipment mainly to the manufacturing industry in Sweden but also in the Nordic and Baltic countries.
Website: https://promet.se